Combined Fire Systems was established in 1995 and are a Proud South Australian company providing a comprehensive range of Fire Protection Services to the following industries:
As a recognised market leader, Combined Fire Systems are proudly one of the largest fire companies within the industry.
We provide a complete in house Fire and Life Safety package, engineered to project and client requirements.
Our diverse range of expertise and services include:
Fire Sprinkler Systems
Fire Detection Systems
Special Hazards
Reliable Extinguisher Sales & Service
Tenancy Fitouts and Alterations
Working in compliance with all applicable Australian Standards and Regulations, Combined Fire Systems are an approved SAMFS Fire Services Contractor, a prequalified provider of Fire Protection Services to the South Australian Government (DPTI Pre-Qualification in Categories 1, 2, 3, 4 & 4m), compliant with the National Code of Practice and hold a current Builders Licence.
Combined Fire Systems prides itself as being an industry employer of choice. This provides our company and therefore our clients with the best technical skills available and our consistent ability to deliver total customer satisfaction now and into the future.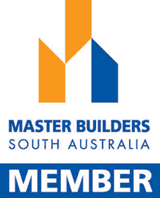 Member of the Master Builders
Association

Member of the National Fire Industry Association of SA

ISO 9001
Certified Company

Member of the National
Fire Protection Association